A Unique Daughter of Christ
Our mission is to spread the good news of Freedom in Christ, through genuine relationships within the body of believers. We offer weekend events that show women what it means to live out of their true, God-given identity.

We are committed to the Jesus model of making disciples – one woman at a time. These relationships are the foundation for a powerful and fruitful ministry here in East Texas and beyond.
She is clothed with strength and dignity; she can laugh at the days to come. Proverbs 31:25
Soft Warrior is an overnight pause from everyday life to experience the living God. The weekend is designed to be a very personal reflection and discovery. The weekend will help women discover more of who God is. It is an invitation to delight in our identity as a unique daughter of Christ. He calls us to live free of shame and fear in honest relationship with Him and others.

Soft Warrior is an opportunity to experience freedom, learn tools to maintain it, and make connections with other women who are seeking community with other believers. Soft Warrior is more than a retreat, a Bible study, or an event. It is a chance to discover the power of the real you because of the Holy Spirit in you.
Soft Warrior Weekend - Nov. 5
Make the Choice to Step Out of Isolation
We had a fantastic time visiting and SHOPPING!

NOW ... Let's invite participants to NOVEMBER'S Soft Warrior Weekend!
Remind Yourself to Keep Choosing to Live in Freedom!
1st Annual SWister Reconnect Weekend Recap
What an AMAZING time we had reconnecting with each other and God -
from a scavenger hunt and games to worship and roundtable "workshops"!
With over 60 women signed up to Reconnect, Soft Warriors stand firm in believing Ecclesiastes 4:12, our weekend verse:
"A person standing alone can be attacked and defeated, but two can stand back-to-back and conquer.
Three are even better, for a triple-threaded cord is not easily broken."
Life After Soft Warrior: Women's SPAR
Get Connected with Your Soft Warrior Sisters and Live in Freedom
We call these life-giving connections SPAR relationships.
Below are a list of locations where you can dive deeper into what you experienced at Soft Warrior and truly be genuine with fellow sisters in Christ.
Monday Night SPAR @ 7:00 PM
Thursday Night ZOOM SPAR @ 6:30 PM
Wood County Cowboy Church
3435 FM2088, Quitman, TX 75783
Freedom Conversations Training:
Freed Women Free Women
This training is for women who have gone through a Soft Warrior Weekend and want to learn more about having freedom conversations with other women.
FMT weekends will be in FEBRUARY and MAY 2022.
To reserve you spot and find out more information, please complete the form provided.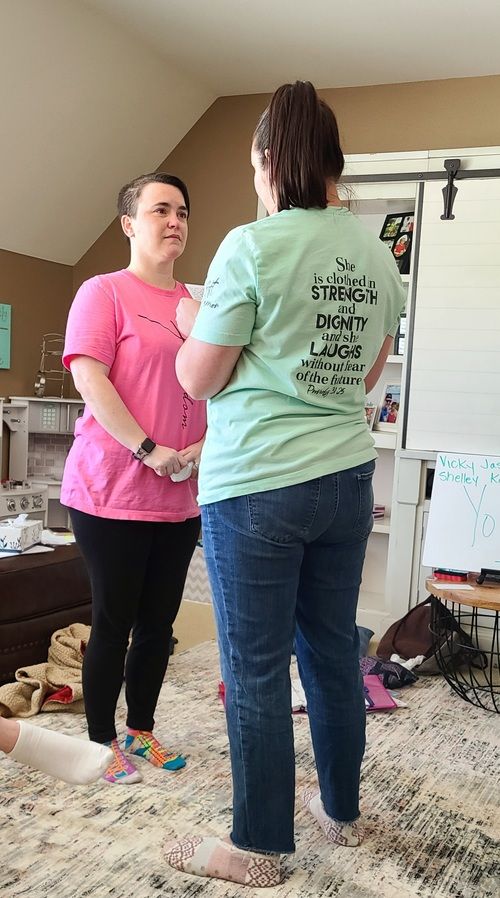 Discovering Your True Identity
Realizing His Purpose for You
Embracing Who You Are and Becoming All God Created You to Be!
"'Pssst . . . pull up a chair and I'll tell you a secret. You'd better lean in close for this one. Ready? You don't have to do more, be more, have more.'
I began my book You're Already Amazing with the words above. Since it released, almost 100,000 women have taken the dare to stop trying harder and instead embrace who they are and become all God created them to be. Then the You're Already Amazing LifeGrowth Guide took this little revolution to a whole different level."
Meet the Women's Leadership Team!
My Soft Warrior Weekend help me LET GO of unforgiveness and OLD BAGGAGE that had been WEIGHING me down. It also brought me such an AMAZING COMMUNITY of women that I do life with still to this day.
Soft Warrior helped me realize that FORGIVENESS was the only way to have PEACE and JOY back in my life! I chose that weekend and every week since then to be DIFFERENT and live in FREEDOM.
Soft Warrior showed me that FREEDOM comes with FORGIVENESS and the STRENGTH that comes with COMMUNITY!
Soft Warrior has taught me that (1) my TRUE IDENTITY comes from the LORD, not from my past; (2) forgiveness is a DAILY way of life; and (3) I get to daily CHOOSE God's JOY!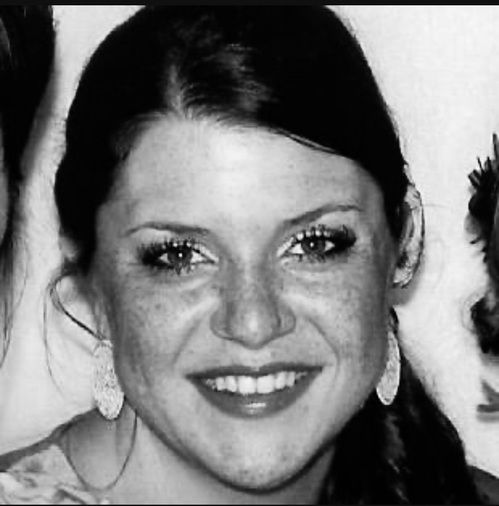 My Soft Warrior experience taught me how to RECOGNIZE the LIES that Satan tries to get me to believe. Because of God's GRACE, I now have a COMMUNITY of SISTERS who I can reach out to day or night when the going gets tough!
My Soft Warrior Weekend opened my eyes to the SHAME and unforgiveness that was ROBBING ME of joy and true FREEDOM. I was able to truly accept GRACE and give it UNCONDITIONALLY!